Best Locksmith in
East Rochester, NY!
Got a broken lock or key? Call Speed Locksmith in East Rochester, NY for your auto, commercial and residential lock and key needs. We repair, install and change all locks at highly affordable rates.
Speed Locksmith at your service in East Rochester, NY
Serving in East Rochester, New York, we take pride in providing a vast range of locksmith services, just a call away. With Speed Locksmith, your security is our priority. Our services are available 24/7 so that you and your loved ones feel safe. If you have any locksmith emergency, call us, and our trained professionals will be at your services right away.
Call at 585-203-0370 now for your one-stop lock solution!
CAR/HOME LOCKSMITH SERVICE​
24/7 Car & Home Lockout Services in East Rochester NY
Getting stuck in the middle of the road or getting locked out of your home after a long day can be quite tedious. However, do not panic when you have Speed Locksmith providing 24/7 locksmith services anywhere in East Rochester. Just give us a call, and once in contact, our dedicated team of experts will reach you in more than 20 minutes. And our team will make sure you get your access to the car/home back as soon as possible. Now you don't have to worry about the time or place because our locksmith services make sure nobody remains stranded on the streets of East Rochester for long.
Car Key Replacement/Auto Locksmith
Emergency Car Key Replacement/Auto Locksmith Service
Got locked out of your car? Or misplaced the key somewhere? During times like these, Speed Locksmith is your best friend. There is no need to call a tow truck or leave your beloved car on the road to go and find a locksmith. All you have to do is get in touch with us, and our instant services will be there at your earliest. With Speed Locksmith serving in NY, we make sure your journey keeps going!
Locked out? Dial 585-203-0370 right now to avail our expert services
Lock Installation and Repair
Emergency Lock Installation and Repairing Service in East Rochester NY
People work hard to secure their future and make a good living. However, it is also essential to make sure to keep your family and assets safe as well. We understand that security is a basic necessity of modern life now. Therefore, we at Speed Locksmith offer high quality and instant lock installation and repair services. Our 24/7 fast service and expert staff is your best choice. Give us a call now and let us know your address!
Lock Re-keying Emergency?
Speed Locksmith aims to provide high-quality service at an affordable range. Moreover, we also promise sincerity to our customers and do not want them spending extra to improve their security. This is why we provide a 24/7 lock rekeying servicein East Rochester NY, which is an efficient and cheaper solution to revoke multiple access to your locks. With this service, we change the pattern of the lock and provide you a new key! It's that easy!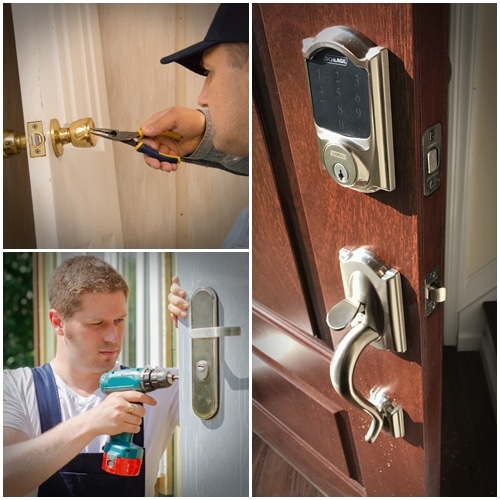 Residential and Commercial Locksmith
Trusted Locksmiths in East Rochester NY for Residential and Commercial Need
Speed Locksmith takes care not only of the residential security system but also of the needs of commercial security. We provide a range of options for the diverse surveillance needs of your homes and companies, including access control devices, desk locks, master key systems, electronic keys, amongst others.
For all kinds of residential and commercial locksmith services, call at 585-203-0370
Emergency Locksmith/Key Cutting
Emergency Key Cutting Service in East Rochester, NY
When any urgency arises, people often act hysterically and don't know how to solve the issue. If you ever come across any  locksmith emergency/key cutting, just make sure to call us and leave the rest on us. So add our number in your speed dial for any locksmith urgency!