Home security has evolved significantly in recent years, and one of the most notable advancements is the electronic door lock. These smart locks offer convenience, control, and enhanced security for homeowners.
If you want to upgrade your home's security system, you're in the right place. In this blog, we'll introduce you to the five best electronic door locks that will provide peace of mind and make your life more convenient.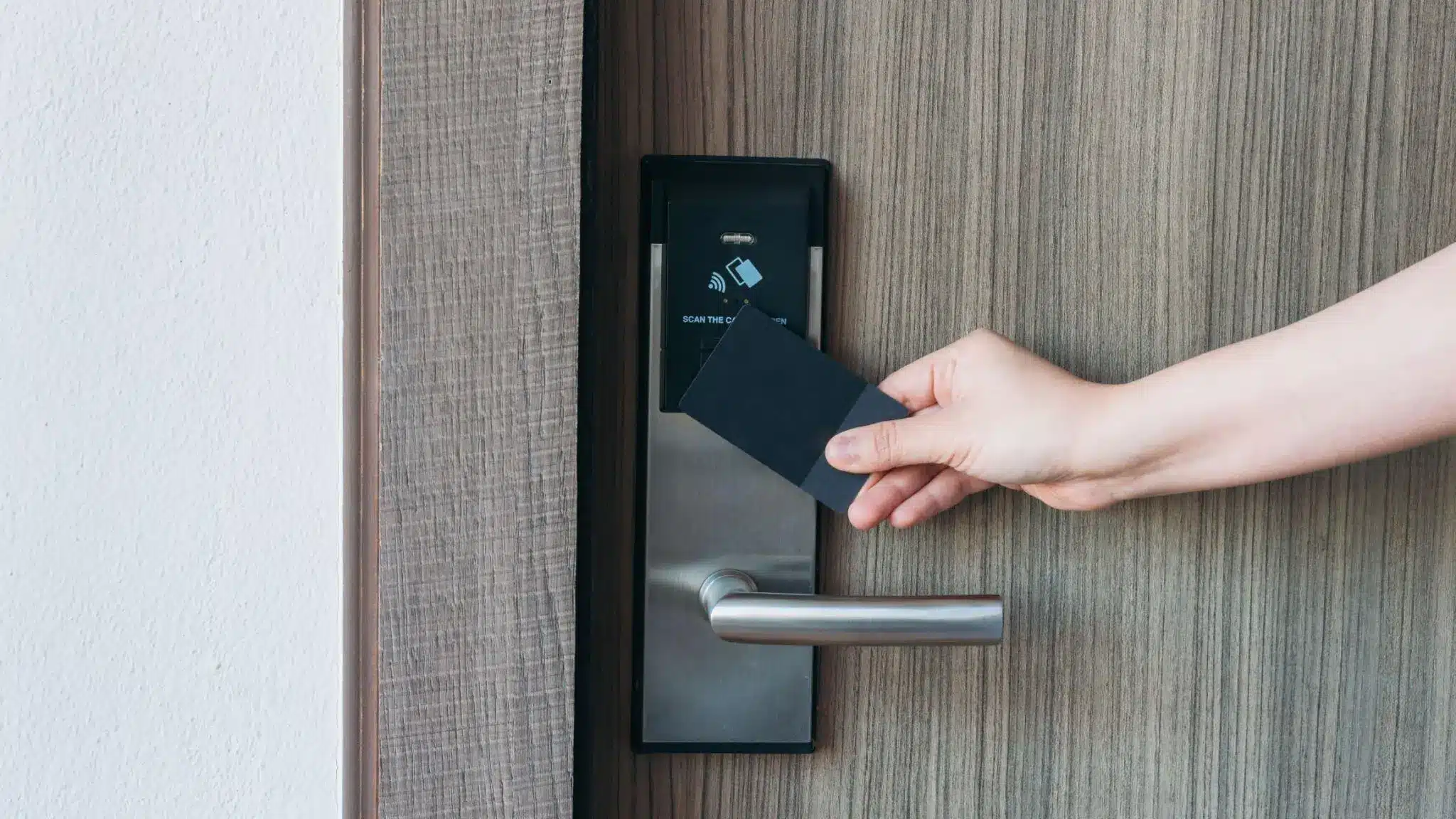 Unlocking the Future: The Top 5 Electronic Door Locks for Modern Homes
Let's review the 5 best electronic door locks available in the market these days;
August Smart Lock Pro + Connect
The August Smart Lock Pro + Connect is a versatile, user-friendly smart lock that brings your door into the 21st century. It's stylish aesthetics and robust functionalities render it a superb selection for homeowners seeking security and convenience.
One of its standout features is the compatibility with virtual assistants like Amazon Alexa, Google Assistant, and Apple HomeKit. It allows you to control the lock using voice commands or your smartphone, even remotely. The DoorSense technology ensures that you never leave your door unlocked accidentally.
The Auto-Lock and Auto-Unlock features can be customized according to your preferences, making your daily routine smoother.
Schlage Encode Smart WiFi Deadbolt
The Schlage Encode Smart WiFi Deadbolt combines advanced security features with a seamless installation. No additional hubs or accessories are needed – it connects directly to your WiFi network.
This smart lock is perfect for those who want to ditch their keys and enjoy the freedom of keyless entry. You can generate and oversee as many as 100 distinct access codes for family, friends, or guests. The built-in alarm technology provides extra protection, alerting you to potential threats.
Nest x Yale Lock
If you're already invested in the Nest ecosystem, the Nest x Yale Lock is a fantastic addition to your smart home setup. Developed in collaboration with Yale, a renowned name in locks, this smart lock offers seamless integration with other Nest devices. It allows you to lock and unlock your door remotely, and you can even set up passcodes for trusted visitors.
The tamper-proof design and one-touch locking mechanism provide security and ease of use. The lock's activity log also keeps track of who's coming and going, enhancing your home's security.
Kwikset Kevo Touch-to-Open Bluetooth Smart Lock
The Kwikset Kevo Touch-to-Open Bluetooth Smart Lock offers a unique touch-to-open feature that sets it apart. With the touch of your finger, the lock recognizes your smartphone's Bluetooth signal and unlocks the door.
This seamless access eliminates the need to fumble for your keys. The Kevo app allows you to manage eKeys for family and friends, granting them access at specific times. The smart lock also comes with a traditional keyway as a backup, ensuring you're never locked out in case your phone isn't handy.
Lockly Secure Pro
The Lockly Secure Pro takes security to a new level with its patented PIN Genie technology. This innovative feature prevents anyone from guessing your code by shuffling the numbers after each use, offering protection against potential intruders.
The Secure Pro also boasts a fingerprint scanner for quick and secure entry. The lock supports up to 99 fingerprints and can store multiple access codes. The Lockly app enables remote access management, making granting temporary access to visitors or service providers easy.
Factors to Consider When Choosing the Electronic Door for Your Home
Here are a few points to help you make the best choice:
Security Features
Start by evaluating the security features of the electronic door lock. Look for locks with robust encryption protocols and tamper-resistant designs.
Compatibility
"When choosing an electronic lock, make sure it matches your door type and size. Some locks are designed for specific door thicknesses, so proper fit is essential. In case you encounter any issues with these locks, consider consulting an expert residential locksmith. Additionally, having keyless entry options like PIN codes, fingerprint recognition, Bluetooth connectivity, or smartphone apps can be extremely convenient in emergency lockout situations.
Access Methods
Consider the various access methods the lock offers, especially in an emergency lockout situation. Keyless entry options like PIN codes, fingerprint recognition, Bluetooth connectivity, and smartphone apps provide convenience.
Remote Access and Monitoring
Check if the lock offers remote access and monitoring capabilities. A lock that allows you to control and monitor your door's status from your smartphone, even when you're not at home, adds an extra layer of convenience and security.
Conclusion
Embracing smart home technology has never been more rewarding, especially regarding the security of your loved ones and home. These five electronic door locks offer a perfect blend of convenience and security, allowing you to manage your home's access easily.
Don't compromise on security. Get the best electronic door lock for your home now! Contact Speed Locksmith at (585) 203-0370.