FOR EMERGENCY SERVICE: (585) 203-0370
Car Key Replacement Rochester NY
Hire a Professional Locksmith for Car Key Replacement in Rochester NY!
Did you plan on going for a morning jog and drove yourself to a nearby jogging track. Once you are done with your jogging, you come back to your vehicle only to find that your car keys aren't in your pocket. Imagine the dreadful experience and the anxiety you will find yourself in? What if you were getting late for work and you thought of making a short stop at a nearby coffee shop to buy yourself a warm cup of coffee and while heading back to your car you can't find the keys in your pocket? Such emergency situations require quick intervention and at times as such, all you need is a reliable car key replacement locksmith near you who can reach to your location and make you a new set of keys.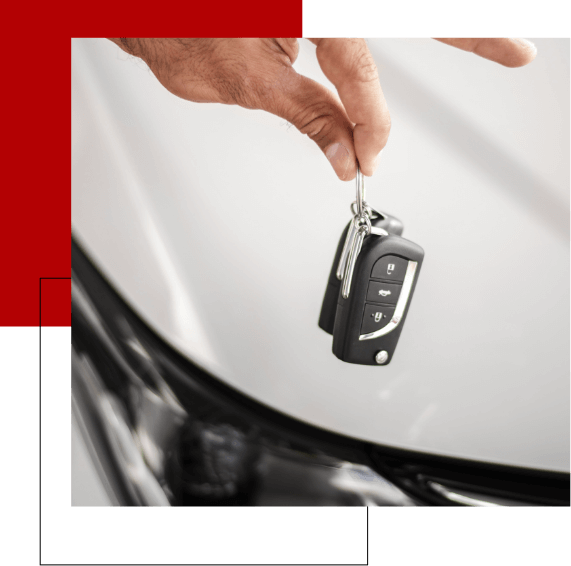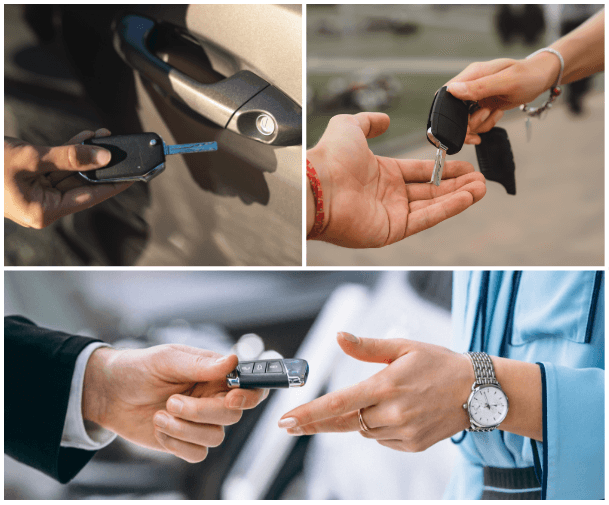 WHY CHOOSE SPEED LOCKSMITH FOR CAR KEY REPLACEMENT?
At Speed Locksmith Rochester, our reliable auto locksmiths are fast & efficient in responding to all of your vehicle locksmithing queries. To get the best locksmithing service, all you ever have to do is call one of our professional car key replacement locksmiths in Rochester and they will reach your location in just a few minutes to provide you with a new set of keys. Our reliable locksmiths are fast, efficient and highly responsive when it comes to solving any kind of auto locksmithing problems.
WHY SHOULD I CALL A LOCKSMITH FOR CAR KEY REPLACEMENT?
Calling an automobile locksmith at the hour of your need is the best possible option because it saves the hassle of wasting your time visiting different shops finding a third party vendor to sell you a new pair. On the other hand, an emergency locksmith at Rochester is certified to perform a car key replacement job quite proficiently. They are highly skilled in the art of professional key making. Why choose Speed Locksmith Rochester NY? It's because when you call one of our automobile locksmithing specialists, you not only get quality workmanship, you get car key replacement service at the best price. Our auto locksmiths in Rochester have quality workmanship and can remove the guesswork from your mind whether the new keys are going to work on your vehicle or not. We are talented, certified, bonded and insured. 
CAN A LOCKSMITH MAKE A NEW KEY WITHOUT THE ORIGINAL?
They certainly can. Many modern keys do not require an original key to replace it with a new one. Our locksmith experts in Rochester NY are highly skilled and talented so when it comes to professional key making, they only require a Vehicle Identification Number (VIN) to pull up information on your vehicle key. Before you know it, our automobile locksmiths will create a new set of keys that will work best for your vehicle model. When it comes to key making, our certified locksmiths have a very skilled hand. We make keys with absolute precision. Once our specialists have created the key, they may test it multiple times on your auto lock until they are sure that it works perfectly. When it comes to keys, our reliable locksmiths are very careful and talented. They make sure that they cut keys with absolute proficiency so it exactly fits in lock.
WE CAN MAKE CAR KEYS FOR A VARIETY OF CAR MAKE & MODELS
Whether you drive a Ford, an Audi, a Honda, a Toyota, Dodge, Jeep or Volkswagen, our automobile locksmiths can make a variety of car keys without any hassle. Car key replacement is not a skill but a complete science where our automotive locksmiths have mastered the art of professional key cutting. Modern car keys have chips in the key blade which must respond to the cars' integrated computers. If the chip isn't properly programmed, you might encounter a problem. However, when you hire certified locksmiths to do the job for you, then you don't have to worry about any malfunction. Not only do they determine the right key cuts, but while replacing your car keys, they make sure that the chips do not get damaged. In fact, if the chip is misplaced, they take the extra mile to ensure that it is well programmed.
Searching for the most reliable car key replacement service in Rochester NY? Call Speed Locksmith Rochester NY.