Locksmiths play a vital role in the community today. They help unlock doors, vaults, install security systems, reprogram transponders and re-key locks among many other services. These professionals are open to service all lock systems ranging from residential to commercial lock and security system. Commercial businesses are the biggest beneficiaries of expert locksmith services. This is because business operators and managers need to keep their offices, vaults, safes and production areas secured all the time. Seeking the services of an expert locksmith is however recommended especially if he/she will be handling a sensitive security system or vault.
If you run a Rochester, NY business and need locks, security systems or a vault installed, it would then be advisable to look for an experienced expert locksmith to handle the job. Discussed below are a few reasons why hiring a professional Rochester, NY locksmith is a good idea.
1. Ability to handle almost every lock and security system: These professionals have what it takes to break the toughest locking systems in the world. If you have forgotten the combination for your office security system, or cannot open the secure vault containing all the sensitive documents, there is no need to worry. All you have to do is call a good locksmith and will have the locks unlocked in no time.
2. On time response: This is one of the reasons why only expert and professional locksmiths are called to sort lock and security systems in busy commercial businesses. These professionals respond promptly and do their work perfectly well to ensure business operations aren't disrupted at all. A timely response is of the essence for all businesses, which is the reason these experts work hard to get you out of a tricky situation in no time.
3. Fast service: Most businesses install sophisticated locks and security systems just to secure their business and valuables. This makes it very hard for novice locksmiths to be able to crack the codes in good time. Nonetheless, expert locksmiths are well experienced with most of the security systems in the market today. This means they can crack and open most of these locks in no time. This saves your business from disruptions that could have been caused by failing systems.
4. Advice and install the toughest security systems and vaults: Almost every business has a vault where they keep all their valuable info, documents, and other valuables. Although vaults are designed to lock unauthorized access out, most of these vaults can eventually be cracked. Nonetheless, locksmiths know which vaults and safes are the toughest to crack. This is mainly based on their experience trying to crack the safes open for their clients. It would, therefore, be a wise idea to seek advice from a professional locksmith on the best safe or vault to install for your home.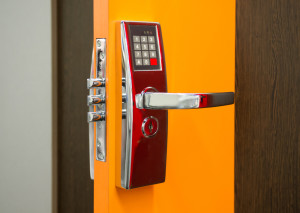 5. Installing strong security locks: If you need locks and security systems changed, or want a fresh installation of the same, then no one is more qualified than an expert locksmith is. Although security system manufacturers advertise their systems to be the best, the only person who can tell you the truth about the same is a locksmith. If the locksmith has ever encountered a security or locking system that was a headache to crack, he/she will then recommend the same make or model for your business. The locks this technician will install should guarantee performance and security for your business as well.
6. Trust: Trust is one thing no company or business gambles with. Although locksmiths are regulated to ensure they are trustworthy, you still need a straightforward person who will not take advantage of you, nor put your business at risk. Locksmiths are exquisite in duplicating keys and cracking security systems. You need someone you can entrust your company with, which is the reason you should look for a professional in the business. It would, however, be advisable to research on the locksmith company and employees to ensure they have an excellent record of accomplishment with their clients.
The reasons outlined above confirm that a locksmith can provide valuable services for your Rochester business. It would, however, be advisable to look into the provider, portfolio, customer reviews and experience before making the hire. Only hire someone with the technical experience and knowledge on locks needed to do an excellent job.